While Joe Biden officially became the 46th president of the United States, it was Bernie Sanders who unintentionally became the hottest meme.
During the inauguration, a photographer snapped a candid picture of the senator sitting with his legs crossed in a chair, away from everyone, masked and bundled up in a jacket and mittens made from recycled jumpers.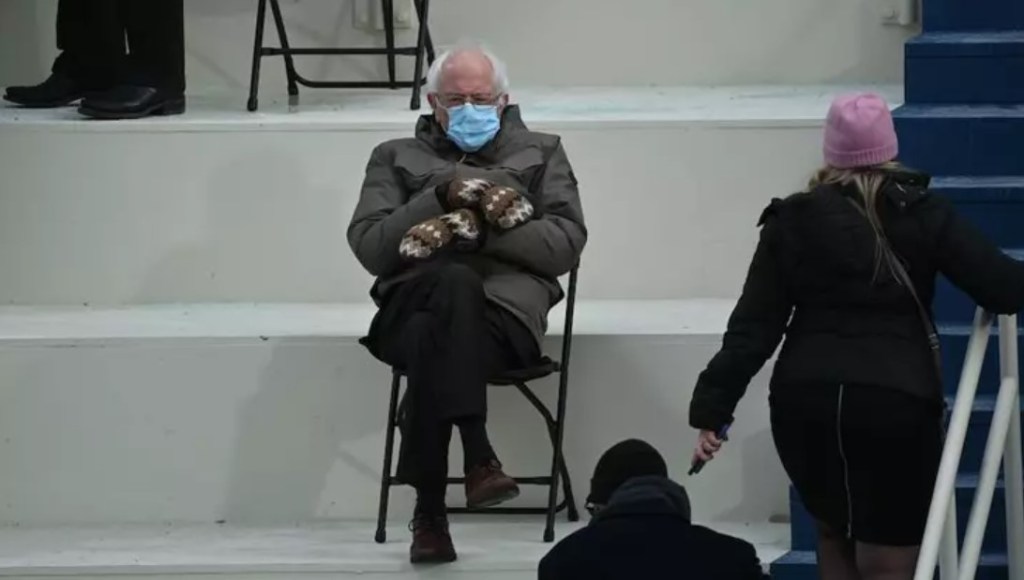 While the photo lent itself to plopping the politician into pretty much any scenario, it was album covers and band photos that quickly became the scene of choice (there's already an Instagram account dedicated to Bernie album covers).
Bernie had the most Bernie reaction when asked about the meme during a visit to Late Night With Seth Meyers: "I was just sitting there trying to keep warm, trying to pay attention to what was going on," he recalled.
"What was really nice is the woman who made the mittens lives in Essex Junction, Vermont, she is a schoolteacher and a very, very nice person. She has been somewhat overwhelmed by the kind of attention that is being shown to her mittens."
In fact, the senator's cashing in on the meme and selling sweatshirts on his website to raise money for Meals on Wheels.
Dozens of bands took a stab at adding Bernie to their most iconic album covers and photo shoots. Here's some of our favourites:
View this post on Instagram
Bern Sabbath #Bernie #BernieMemes pic.twitter.com/z5ffCttLFU

— BlackSabbath (@BlackSabbath) January 22, 2021
View this post on Instagram
View this post on Instagram
View this post on Instagram
View this post on Instagram
View this post on Instagram
View this post on Instagram
View this post on Instagram
Wait…what?! pic.twitter.com/jiRNQWPyuL

— Dee Snider🇺🇸 (@deesnider) January 21, 2021
View this post on Instagram
iHeartRadio
Love this? You'll love this bit from Will & Woody – catch the boys weekdays from 4PM on KIIS 1065