Are we over-analysing or did Michael Turnbull just give away a BIG hint on the Bachelorette winner?
Rumours have been swirling around Bachelorette favourite Michael Turnbull and potential love interests since the reality show stopped filming.
While we are yet to give up hope on the footballer turned real estate agent ending up together, he has also been linked to former Hi-5 member Lauren Brant.
But Turnbull has now spoken out to shut down the rumours.
But there is something in his statement that has us very intrigued.
"I have not met Lauren Brant," Turnbull told news.com.au.
"Any suggestion of an affair is categorically incorrect."
Now this can go either of two ways – he didn't have an 'affair' on Sam Frost because he was not the last man standing and therefore could still be dating someone guilt free… OR did he just reveal that he is in fact the winner.
Unnamed sources have also been quick to come out and comment on Frost's reaction to the rumours, stating that she was devastated.
"[Sam's] gutted over the rumours about Michael hooking up with Lauren – she can't believe it. Whether she and Michael end up together or not, it just makes Sam look bad," a source told New Idea who broke the Lauren Brant link.
We have one more reason to believe that Brant is not getting between the sheets with the Brisbane boy Michael – a telling photo that Turnbull posted to Instagram and quickly deleted on Sunday.
While Brant is holidaying it up in the US, the 34-year-old posted a photo of himself snoozing and captioned the photo 'Sunday sleep in…'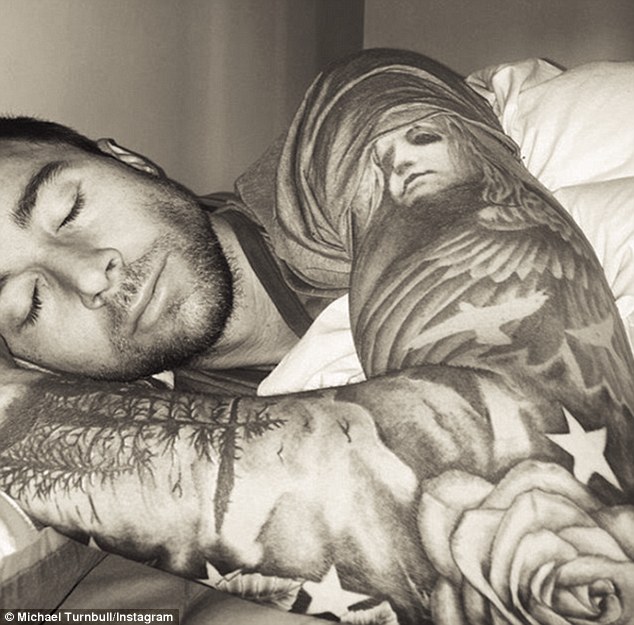 But fans of the show were quick to point out – who took the photo?
It obviously wasn't Lauren… so was it Sam?
Meanwhile it looks as though other favourites Sascha and Dave are less likely winners after the pair have been seen extending their bromance with eliminated contestant Davey since the show stopped filming…
Not really the actions of a jealous group of guys…
Only time will tell!
Want more? Get more from Kyle & Jackie O!