Yesterday it was revealed that Sam Frost, the woman who was jilted after a magical proposal on the last season of The Bachelor by Blake Garvey, has come out and announced she will be The Bachelorette in Australia's very first season.
This morning, she came in studio to chat to Kyle and Jackie O about the new season and what we can all expect.
First, the new Bachelorette series will run straight after the new Bachelor series, starring Sam Wood, airs. It's Sam-squared!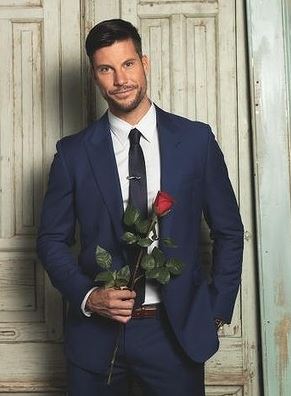 One of the group dates will be paintball, after the beauty thought it would be a fun activity and requested it be on of the group dates.
She also spilled to Kyle and Jackie O information about the type of guy she likes (hint – it's not a model!)
Then, things got a little more erm… intimate.
After some prodding from the guys, Sam admitted a little more about what she likes in the bedroom. We're not going to say too much, but she did describe it as 'like your pet'.
She also gave away a few hints from what happened last year with the Blake incident. Sam says she originally blamed production company Shine for the incident.
Love this? You'll love this bit from Will & Woody – catch the boys weekdays from 4PM on KIIS 1065