We're only six episodes into this season of The Bachelor but it has pretty much surpassed all expectations of drama on- AND off-screen.
Between rumours of Richie "Cool Bananas" Strahan's body odour, the revelation of Keira Maguire's cult upbringing, Sacha tucking into her rose as a light mid-ceremony snack, every single one of Keira's tantrums and rumours of one contestant hooking up with the crew we're finding it tricky to even focus on the actual point of the show.
BUT Woman's Day are now reporting that there's even more behind-the-scenes gossip, and they're pointing the finger at seemingly sweet-as-pie single mum Alex Nation – because apparently, she is the real villain of the Bachie Mansion.
"Alex comes across as all sweetness and light, but behind closed doors she's the biggest b*itch in the house," a source said.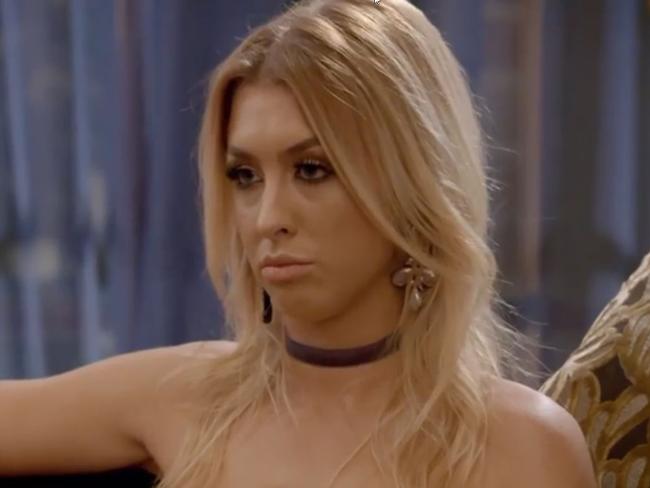 Shots. Fired.
The source continued: "She plays up to the fact that she's a single mum and flutters her eyelashes around him, but she's the exact opposite with the girls.
"To say someone can out-b*tch Keira, well, that's really saying something!"
There has certainly been no love lost between Alex and Keira; the latter has had a serious problem with the mother-of-one since she deployed that controversial white rose during the second ceremony, saying she was "disappointed" in the "selfish" move.
Keira took on the dubious role of villain from pretty much the first second she walked on set, but with Alex's repeated "manipulative" uses of her white rose and the announcement that three more girls are joining the race for Richie's heart this week, she might not be Queen Mean Girl for much longer.
We're calling it. Keira for the win.
Want more? Get more from Kyle & Jackie O!