Imagine travelling the world and visiting tropical locations that most could only dream of, with a bevy of hot, eligible singles. This is the reality for American Bachelor producer, Megan Firestone.
Megan began working on the show in 2009 and says she considers most of the cast close friends.
Her job requires her to know anything and EVERYTHING that's going on with the contestants.
She serves as the guys and girls confidante while they're away from their family and friends and according to her Instagram, it seems like she's doing a great job. Did we mention how JEALOUS we are….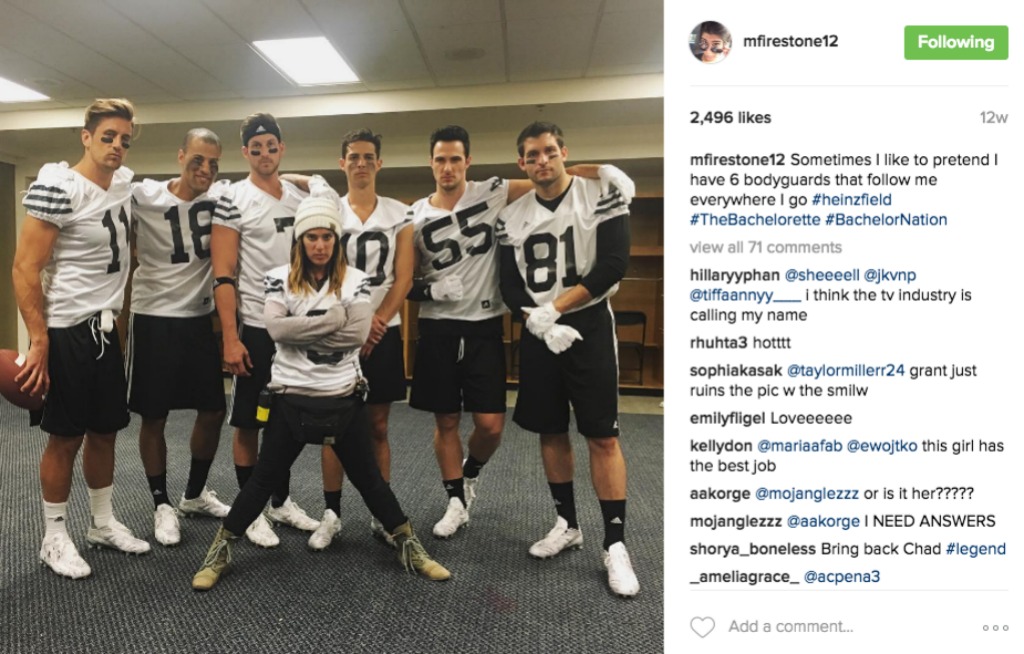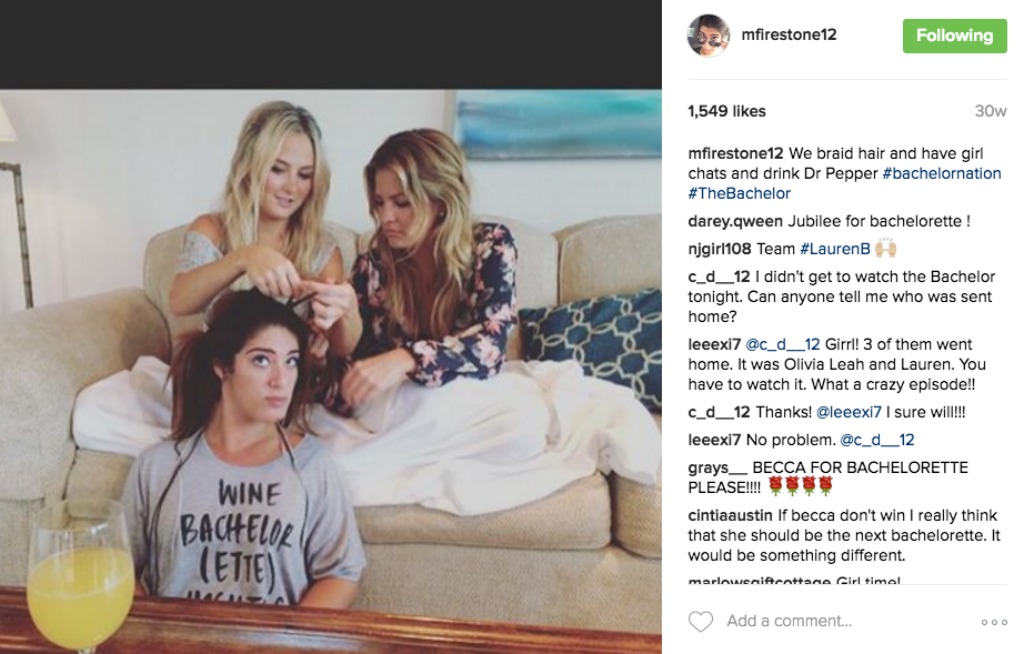 "We talk through what they really want and need in a life partner, and it's amazing to see how much someone can evolve over the course of several weeks," she said.
Megan is lucky enough not just to work on The Bachelor, but the Bachelorette and Bachelor in Paradise. The brunette struck up a close friendship with most recent Bachelorette, JoJo Fletcher while finding her the man of her dreams.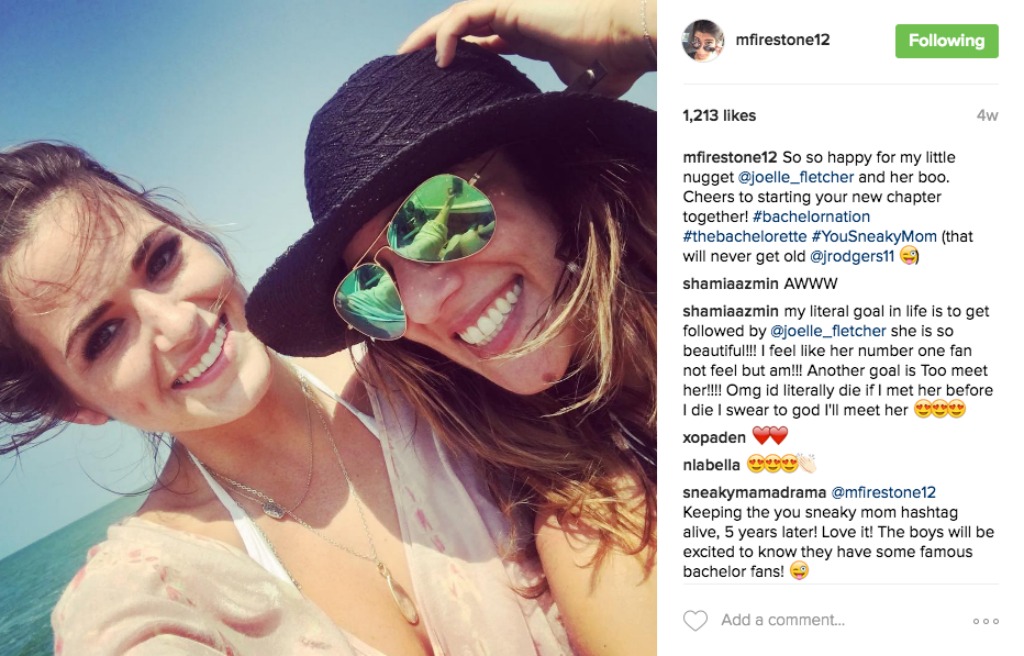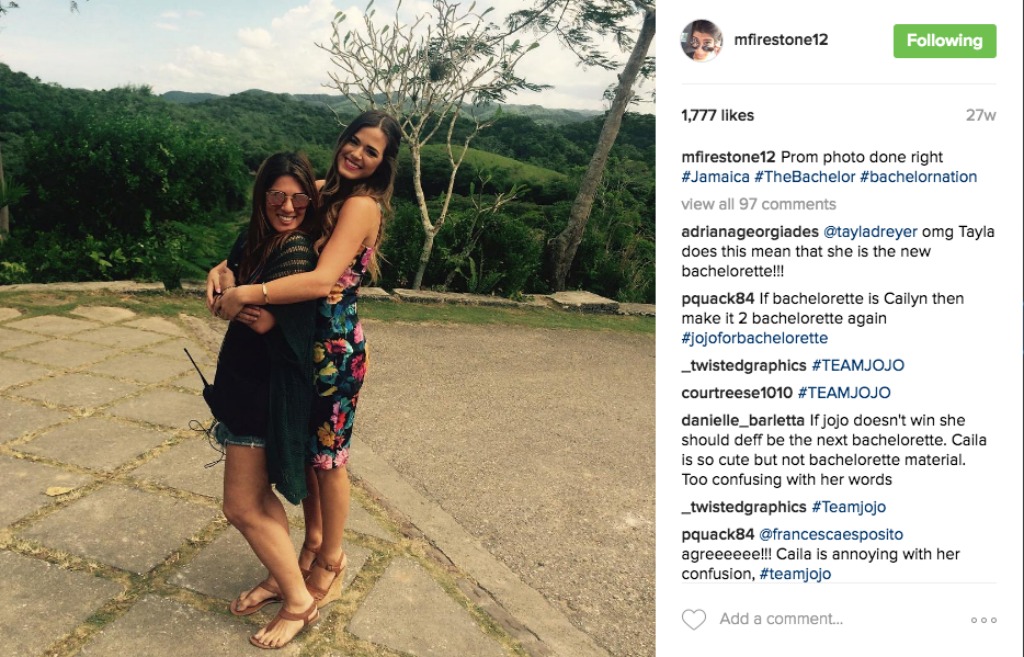 It appears her days on the Bachelorette series were pretty gruelling…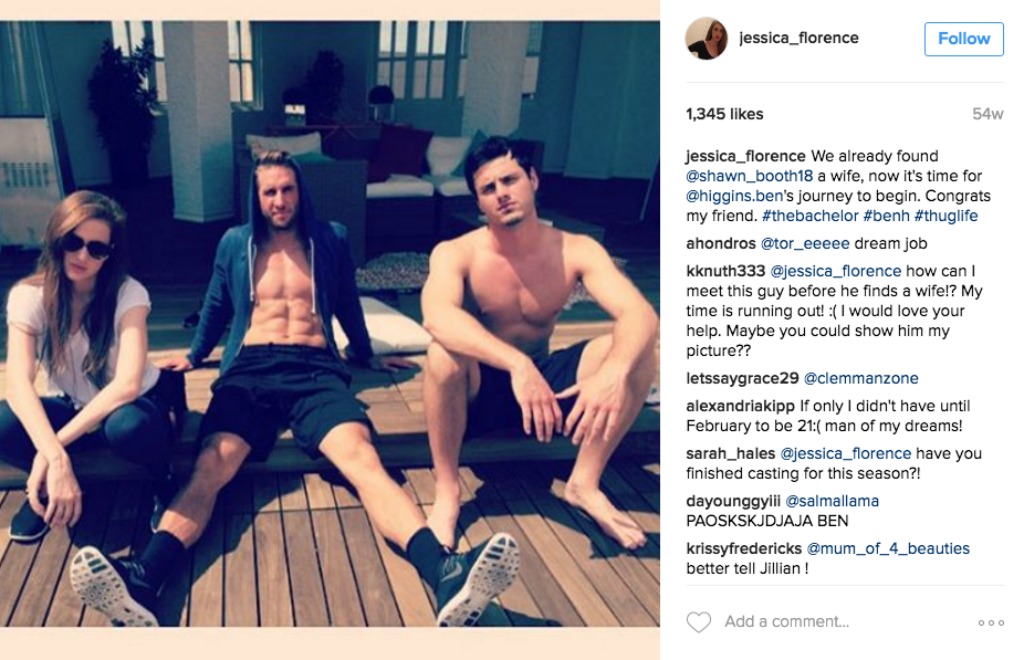 But a dark light has recently been cast on Bachelor producers worldwide, after the release of hugely popular show Unreal.
If you're a Bachelor tragic like me, you would have been glued to your seat as The Bachelor spoof hit screens.
The show was created by two former Bachelor producers and lifts the lid on what really goes on behind the scenes of reality dating shows. It features fictional producers Quinn and Rachel who are always stirring up controversy.
The pair are often seen laughing at contestants misfortunes and setting girls up to break down and cry on camera. More disturbingly, one scene shows an assistant producer changing one of the contestant's bi-polar medication. It really makes you think.
The show was eerily real for former contestant Jessica Holcomb who was in season-five of the American series. She still remembers ex-Bachelor producer, Sarah Gertrude Shapiro who went on to write the spoof series.
In an interview with the New Yorker, Sarah revealed she's still haunted by an incident which took place involving Jessica. She claims she was forced into asking Jessica, after she was dumped by Bachelor Jesse Palmer, 'do you think he dumped you because you are fat?' This became inspiration for her series Unreal.
"It was very shocking. And then she just kept going on and on. It was just the meanest stuff ever,' Jessica said.
Jessica also confirmed producers would often play on the women's insecurities to get them to act out on camera.
"It was easy for them to manipulate me because I'm a people pleaser. I would do and say anything they wanted me to, thinking that if they like me, they won't be mean or they won't edit me bad, " she said.
Let's just hope most of what happens on Unreal is fiction.
Love this? You'll love this bit from Will & Woody – catch the boys weekdays from 4PM on KIIS 1065