Bachelor In Paradise might be a reality TV dating show that in theory is supposed to help contestants find love, but in reality every single couple that left the island during the first Australian season ended up breaking up a short time later.
While the odds for the latest ex-Bachie contestants heading to season two of the show were looking rather bleak, a glimmer of hope came in the news that one of our favourite pairings from the first season, Meghan Marx and Jake Ellis, were back together.
And now it's looking like another couple have rekindled their romance!
Are Bachelor In Paradise's Keira Maguire and jarrod woodgate back together?
Following a whirlwind romance during their time in Fiji and a messy (to say the least) breakup, some Instagram snaps from over the weekend are making it look like Keira Maguire and Jarrod Woodgate are back together.
https://www.instagram.com/p/BmVGklOhGmL/

Spotted in Keira's Instagram story, the pair are seen driving in a car together, with big smiles plastered on both of their faces.
They then headed to a cafe in Victoria, Fourth Chapter in Prahran, as Keira showed off a short video of her delicious meal and of Jarrod sitting across from her.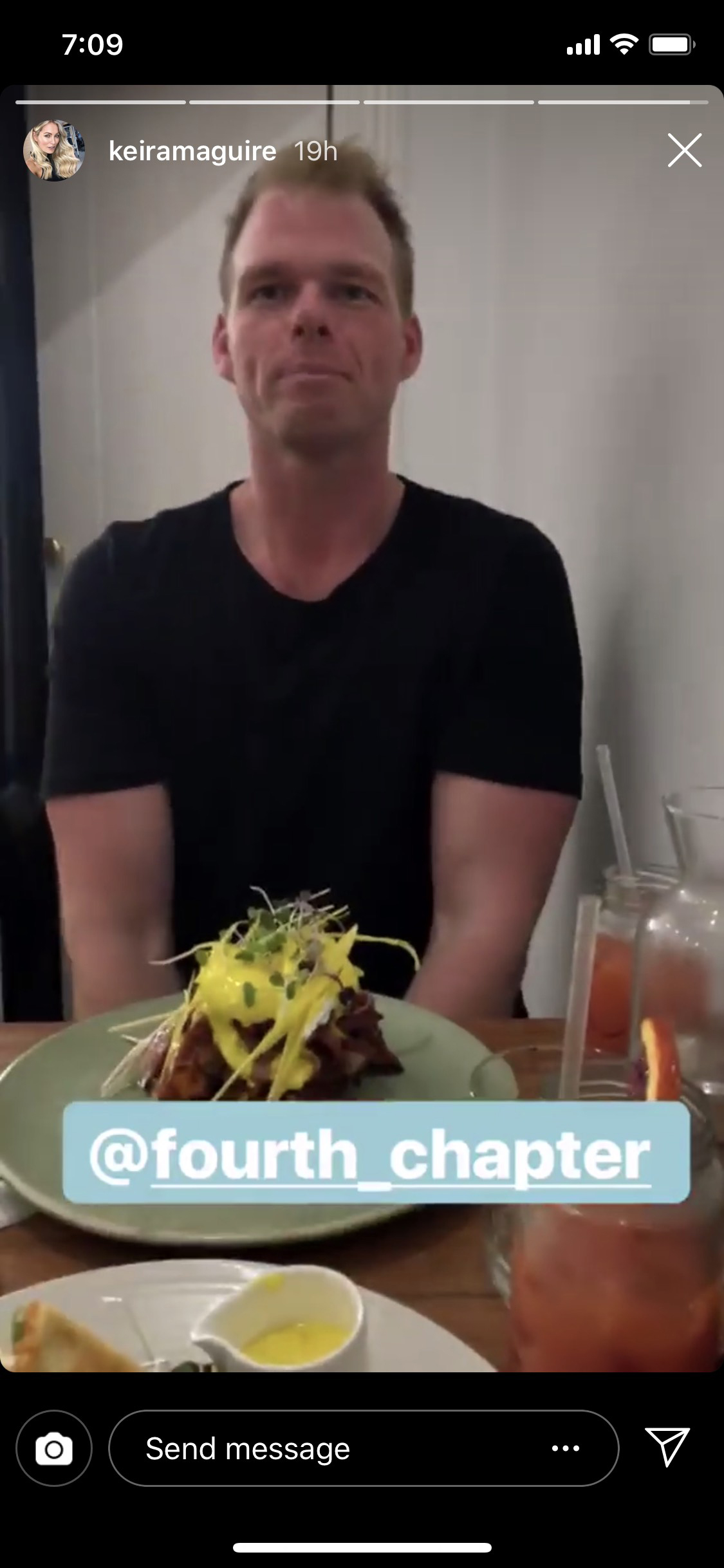 The pair have not been spotted together on social media since they announced their split in an Instagram post on Keira's account.
Following their break up the pair ended up in multiple headlines after they continued to take various stabs at one another, blaming each other for their relationship breakdown.
Speaking with WHO Magazine Jarrod had claimed that Keira's obsession with Instagram and social media had caused their split because he could no longer compete with her followers.
https://www.instagram.com/p/BmCfwwThL5k/

Keira later told Kyle and Jackie O that this excuse was a "cop out" and that Jarrod had dumped her after a simple argument and that watching themselves back on Bachelor In Paradise when the show aired drove a wedge through their relationship.
But now it seems like they've resolved their issues!
Of course, it's entirely possible that Keira and Jarrod were hanging out as just friends but you never know! We'll be keeping our eyes peeled for a relationship announcement in the coming weeks.
Love this? You'll love this bit from Will & Woody – catch the boys weekdays from 4PM on KIIS 1065