Everyone jokes about how us Aussies prefer to wear thongs, stubbies and a singlet, but it seems we really do have a preference for casual style.
That's the only explanation we have for Google's revelation of the top searches for 2016.
Because up there as the top 'how to' was the question 'how to tie a tie'.
Yep, it seems that we struggle with whether to go over or under and when to loop it through.
Other top questions included 'What is my IP address?' and 'Why is there a leap day'.
For those getting ready to Google just that, let us save you a click on that one…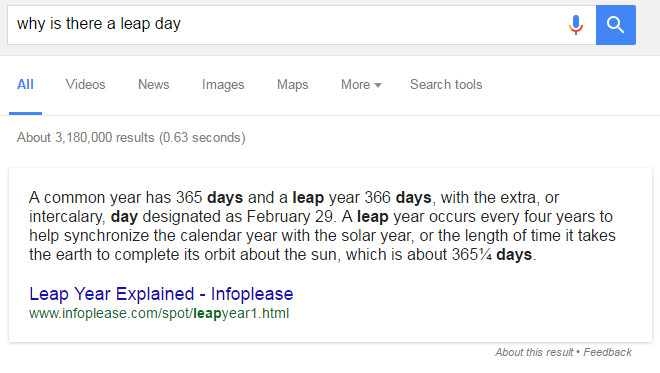 In terms of what made us hungry, the top recipe Googled in 2016 was for Pancakes – because who doesn't love a pancake?!
Mitchell Pearce was the most Googled Aussie, while Donald Trump took out the top spot for international people.
The US election results was not just the most searched news event, but the most popular search for the year overall.
The Olympics came in at number two, also earning the title of the most Googled sporting event.
In a year where it seemed we said goodbye to so many stars, it was David Bowie's death that had people taking to Google, closely followed by Prince.
Not to be left out, the Census also earned an honourable mention coming in at number three in the overall top searches.
Check Out The Top Australian Google Searches Below!
1. US Election
2. Olympics
3. Census
4. Euro 2016
5. Australian Open 2016
6. Pokemon Go
7. Donald Trump
8. iPhone 7
9. David Bowie
10. Prince
TOP CATEGORY SEARCHES
Australians: Mitchell Pearce
Global people: Donald Trump
News events: US election results
Sporting events: Olympics
Deaths: David Bowie
Recipes: Pancakes
How to…?: Tie a tie
What is…?: My IP address
Why is…?: there a leap day
TRENDING NOW: This Is The Most Complained About Ad Of The Year
Want more? Get more from Kyle & Jackie O!