The Australian one-day international squad have got together for the upcoming 50-over matches against India and it appears they are much closer to each other than we first realised.
The squad posed for an official team photograph on Thursday in the replica 1986 outfit they will wear for the matches but apparently no-one noticed what some of the cricketers were up to when they took the meant-to-look-professional photo.
The back row appear to all be standing normally and doing the right thing for the occasion but when we come to the row of players sitting down, it's a different story.
Sharp eyed observers on Twitter were quick to point out the players' shenanigans.
Fast bowler Peter Siddle, back in the squad for the first time in a very long time, and leg spinner Adam Zampa have effectively 'swapped arms' and are resting their hands on each other's knees.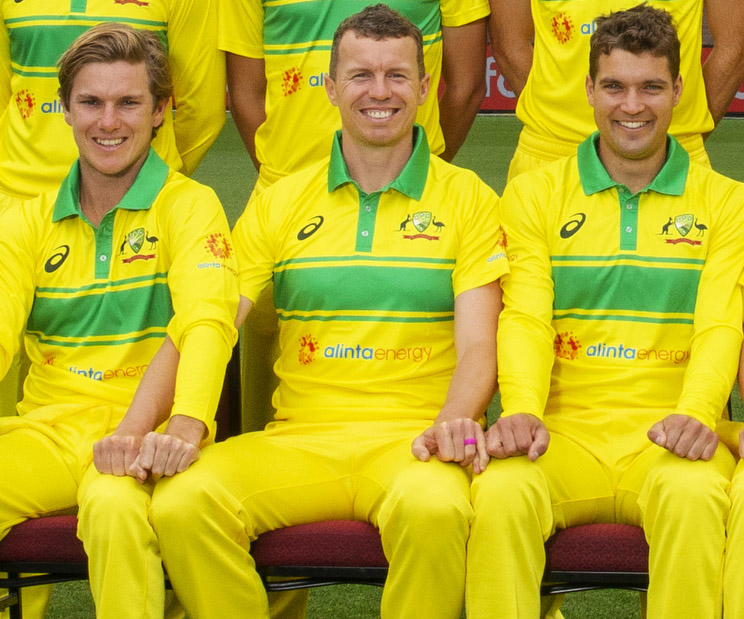 Siddle didn't stop there, managing to reach keeper Alex Carey with his other hand. We're also not sure how regularly he wears that bright pink wedding ring!
Zamps in his school shoes with siddles hand on his knee . Doesn't get better pic.twitter.com/Jcit3UaJGF

— Matt Wynn (@MatthewWynn8) January 10, 2019
Then there's the Marsh brothers.
Mitch Marsh has a wandering finger that has snuck over and rested on brother Shaun's hand, while Shaun and Glenn Maxwell have interlocked their pinky fingers. Aaawww!
Only captain Aaron Finch seems to be toeing the line without any front row shenanigans.
After all the drama in Australian cricket in the past year, it's nice to see they are this cute each other 🙂
It's not the first time sporting teams have tried to sneak something into a photo. The South Sydney Rabbitohs managed to get this one in in recent times…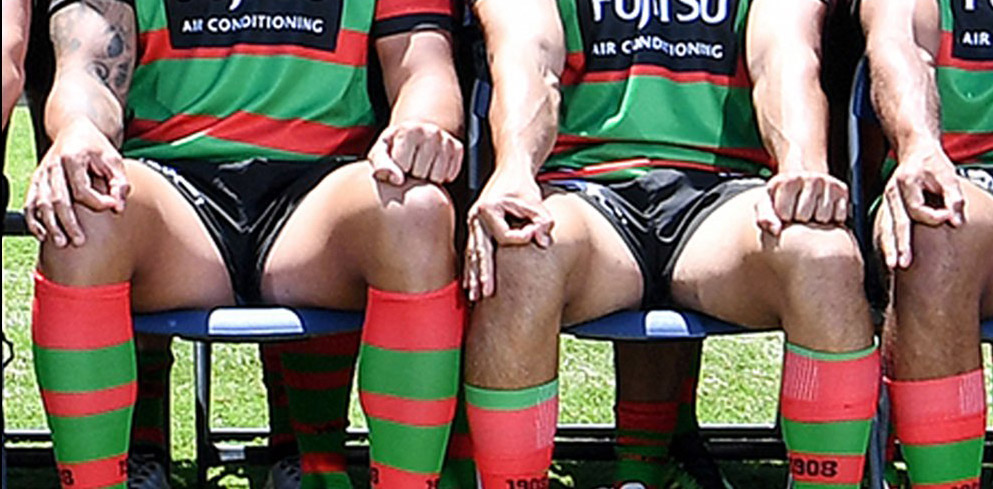 Meanwhile, the Australian XI has been named for the first ODI against India on Saturday at the SCG. Australia: Finch (c), Carey (wk) Khawaja, S Marsh, Handscomb, Stoinis, Maxwell, Lyon, Siddle, Richardson, Behrendorff
Love this? You'll love this bit from Will & Woody – catch the boys weekdays from 4PM on KIIS 1065