A Queensland mother has it back at a woman who criticised her children and their behaviour while shopping in Coles.
Katie Marie, whose children have autism, has written a post on the Sunny Coast Community Board on Facebook describing the encounter she had with the woman.
'Dear lady at Coles Coolum. Yes, my children were rude and using revolting language,' she began her post.
'I apologised to you twice, but in your ignorance, you chose to have a go at me about my children's behaviour.
'On the outside, my kids look like normal children but guess what…they are far from that.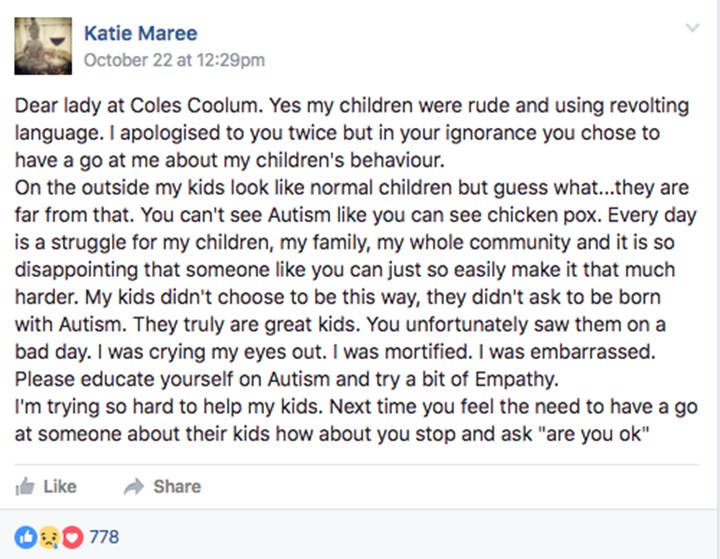 'You can't see Autism like you can see chicken pox.' My kids didn't choose to be this way; they didn't ask to be born with Autism,' she wrote, adding, 'they truly are great kids. You, unfortunately, saw them on a bad day.'
She finished the post by asking the woman to educate herself on Autism.
Love this? You'll love this bit from Will & Woody – catch the boys weekdays from 4PM on KIIS 1065