An Aussie model has been left "heartbroken" after being denied entry to the Louvre Gallery in Paris.
Instagram blogger Newsha Syeh claims she was refused entry to the Museum after security deemed her dress "too revealing".
The influencer who has garnered more than 246,000 Instagram followers shared her experience of being turned away by a security guard who made "disgusting and horrible gestures" before being told to "cover up".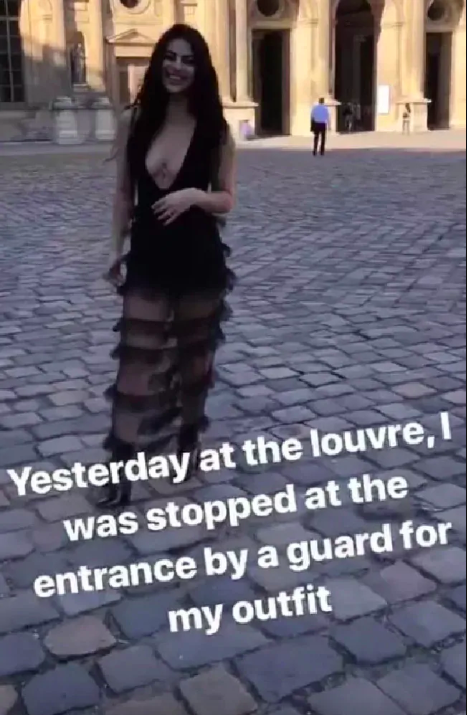 "[He] swore at me to cover up, with hate filled eyes, stopped me from entering. I was heartbroken, because I thought the Louvre enforced this archaic rule. Turns out… it does not."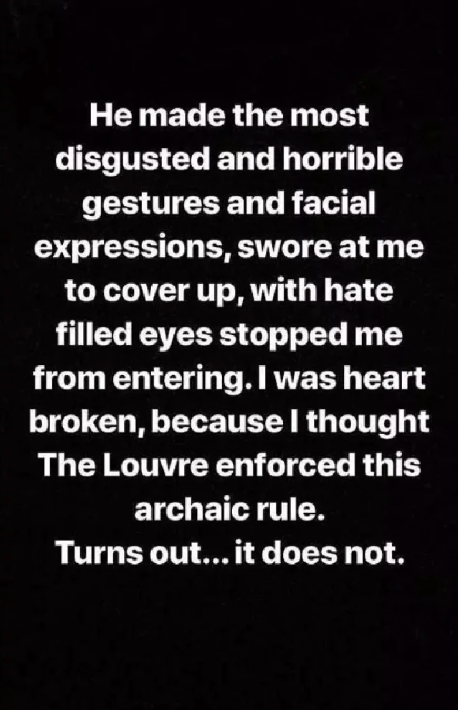 The 25-year-old social media personality then proceeded to go online to verify the Louvre's dress code, which clearly stipulates that visitors can wear whatever they want, except swimsuits.
According to The Sun, Syeh has worn a similar outfit to the Louvre before, and had absolutely no trouble getting in.
"This was definitely a personal prejudice," the Instagram blogger claims.
Syeh's followers immediately rushed to her defense, posting comments praising her outfit, after she uploaded an image of what she was wearing with the caption, "Picasso would have loved my outfit."
Despite being denied entry to the Louvre, Newsha Syeh told The Sun that she was "welcomed warmly at Musée D'Orsay".
"We were able to enjoy art the way we wanted to in the end!"
Love this? You'll love this bit from Will & Woody – catch the boys weekdays from 4PM on KIIS 1065