asos is always pushing the boundaries with their asos-own collections, tryna make high fashion but idk if this is gonna take off…
Part of their 'Reclaimed Vintage Collection' where they pull inspo from vintage clothing trends, ASOS has revealed their newest piece.
A mens crop top.
And it's not that it's 'for men' that is what's turning people's heads, it's how RIDICULOUSLY TINY it is.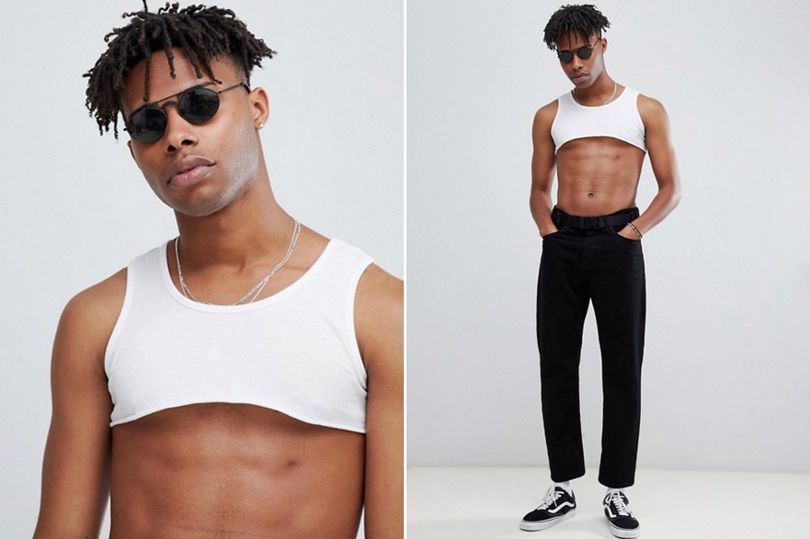 ASOS describes this piece to feature an "extreme cropped length", for "when less is more", that "fits you just right".
Lol ok sweetie.
The bizarre top will set you back $20…Which is quite cheap until you think about the fact that you're paying 20 bucks for pretty much NO FABRIC!
The item is stirring up quite a scene online, and no-one on Twitter seems to reckon the new trend will take off. And well, we have to agree!
I notice how @ASOS released these crop tops for men just before Notting hill carnival 😂 pic.twitter.com/3B0RzDn6v2

— Lorenzo (@lorenzoofficial) August 22, 2018
ASOS are selling crop tops for men… WHATEVER NEXT 🤣🤣🤣🤣

— emily bedford (@EmileeBedfordx) August 22, 2018