Aretha Franklin, the US soul great known for hits such as Respect, I Say a Little Prayer and (You Make Me Feel Like) A Natural Woman, has died aged 76 from advanced pancreatic cancer.
Publicist Gwendolyn Quinn has told The Associated Press through a family statement that Franklin passed away on Thursday at 9:50am local time at her home in Detroit.
The statement said: "Franklin's official cause of death was due to advanced pancreatic cancer of the neuroendocrine type, which was confirmed by Franklin's oncologist, Dr. Philip Phillips of Karmanos Cancer Institute" in Detroit.
The family added: "In one of the darkest moments of our lives, we are not able to find the appropriate words to express the pain in our heart. We have lost the matriarch and rock of our family. The love she had for her children, grandchildren, nieces, nephews, and cousins knew no bounds."
The statement continued:
"We have been deeply touched by the incredible outpouring of love and support we have received from close friends, supporters and fans all around the world. Thank you for your compassion and prayers.
"We have felt your love for Aretha and it brings us comfort to know that her legacy will live on. As we grieve, we ask that you respect our privacy during this difficult time."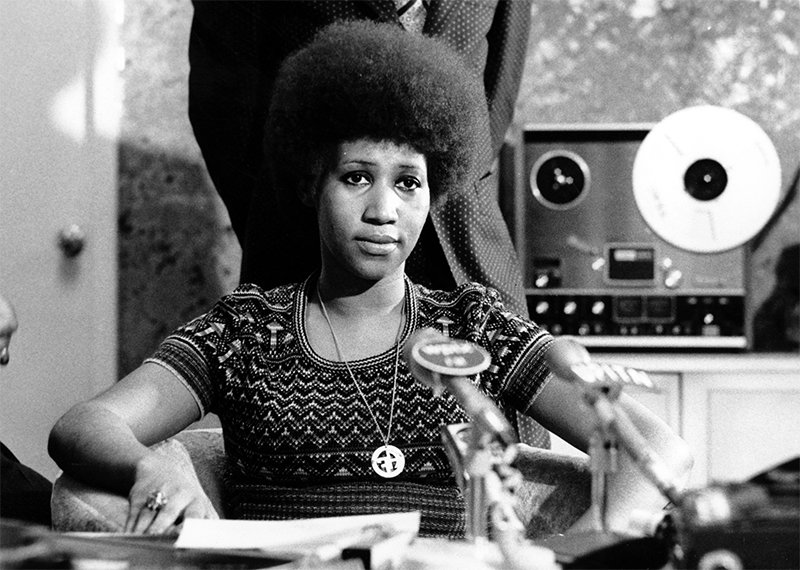 Funeral arrangements will be announced in the coming days.
Franklin, who had battled undisclosed health issues in recent years, had in 2017 announced her retirement from touring.
A professional singer and accomplished pianist by her late teens, a superstar by her mid-20s, Franklin had long ago settled any arguments over who was the greatest popular vocalist of her time.
She recorded hundreds of tracks and had dozens of hits over the span of a half century, including 20 that reached number one on the R&B charts.
But her reputation was defined by an extraordinary run of top 10 smashes in the late 1960s, from the morning-after bliss of (You Make Me Feel Like) A Natural Woman, to the wised-up Chain of Fools to her unstoppable call for Respect.
Her records sold millions of copies and the music industry couldn't honour her enough. Franklin won 18 Grammy awards. In 1987, she became the first woman inducted into the Rock and Roll Hall of Fame.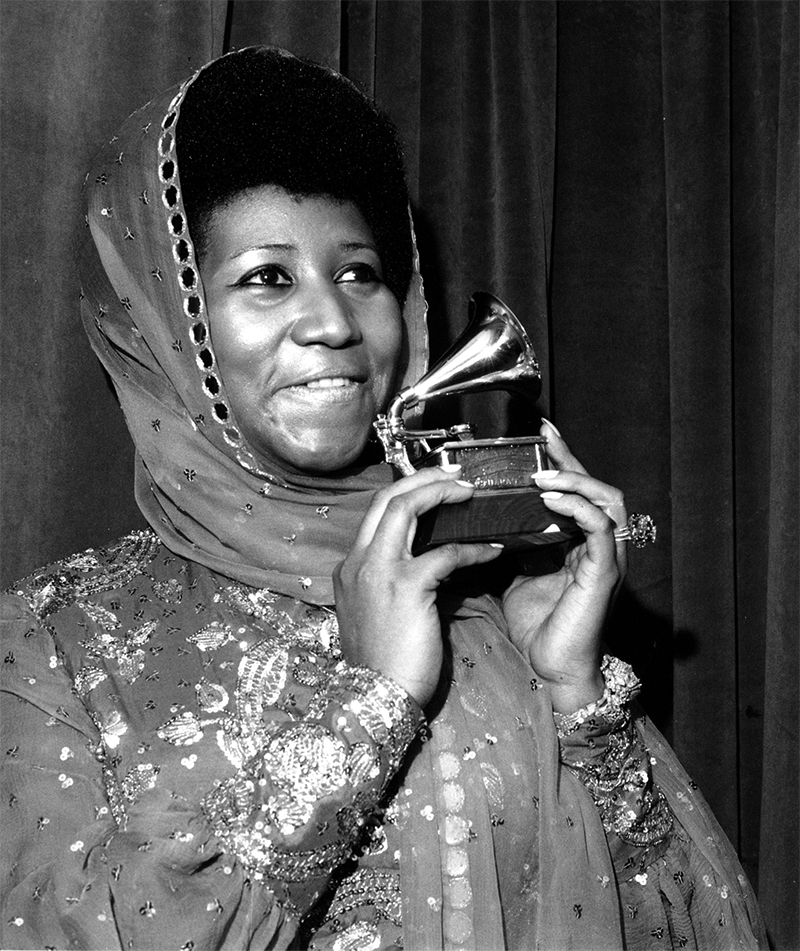 Fellow singers bowed to her eminence and political and civic leaders treated her as a peer. Martin Luther King Jr. was a longtime friend, and she sang at the dedication of King's memorial, in 2011.
She performed at the inaugurations of Presidents Bill Clinton and Jimmy Carter, and at the funeral for civil rights pioneer Rosa Parks.
Franklin's best-known appearance with a president was in January 2009, when she sang "My Country 'tis of Thee" at Barack Obama's inauguration.
Aretha Louise Franklin was born March 25, 1942, in Memphis, Tennessee. The Rev. C.L. Franklin soon moved his family to Buffalo, New York, then to Detroit.
The piano she began learning at age 8 became a jazzy component of much of her work, including arranging as well as songwriting.
Franklin was in her early teens when she began touring with her father, and she released a gospel album in 1956 through J-V-B Records. Four years later, she signed with Columbia Records producer John Hammond.
Franklin recorded several albums for Columbia Records over the next six years. She had a handful of minor hits and jumped to Atlantic Records when her contract ran out, in 1966.
At Atlantic, Wexler teamed her with veteran R&B musicians from Fame Studios in Muscle Shoals, and the result was a tougher, soulful sound.
Of Franklin's dozens of hits, none was linked more firmly to her than the funky, horn-led march Respect and its spelled out demand for "R-E-S-P-E-C-T."
In 1968, Franklin was pictured on the cover of Time magazine and had more than 10 Top 20 hits in 1967 and 1968.
Her popularity faded during the 1970s despite such hits as the funky Rock Steady and such acclaimed albums as the intimate Spirit in the Dark.
But her career was revived in 1980 with a cameo appearance in the smash movie The Blues Brothers and her switch to Arista Records.
She only released a few albums over the past two decades, including A Rose is Still a Rose, which featured songs by Sean "Diddy" Combs, Lauryn Hill and other contemporary artists, and So Damn Happy, for which Franklin wrote the gratified title ballad.
Franklin's autobiography, Aretha: From These Roots, came out in 1999, when she was in her 50s. But she always made it clear that her story would continue.
"Music is my thing, it's who I am. I'm in it for the long run," she told The Associated Press in 2008. "I'll be around, singing, 'What you want, baby I got it.' Having fun all the way."
By AAP Newswire
Love this? You'll love this bit from Will & Woody – catch the boys weekdays from 4PM on KIIS 1065