There's something strange going on with Jennifer Hawkins' Polo In The City outfit according to the internet.
And while at first glance you may not be able to spot it, once we tell you what it is… well that's a different story!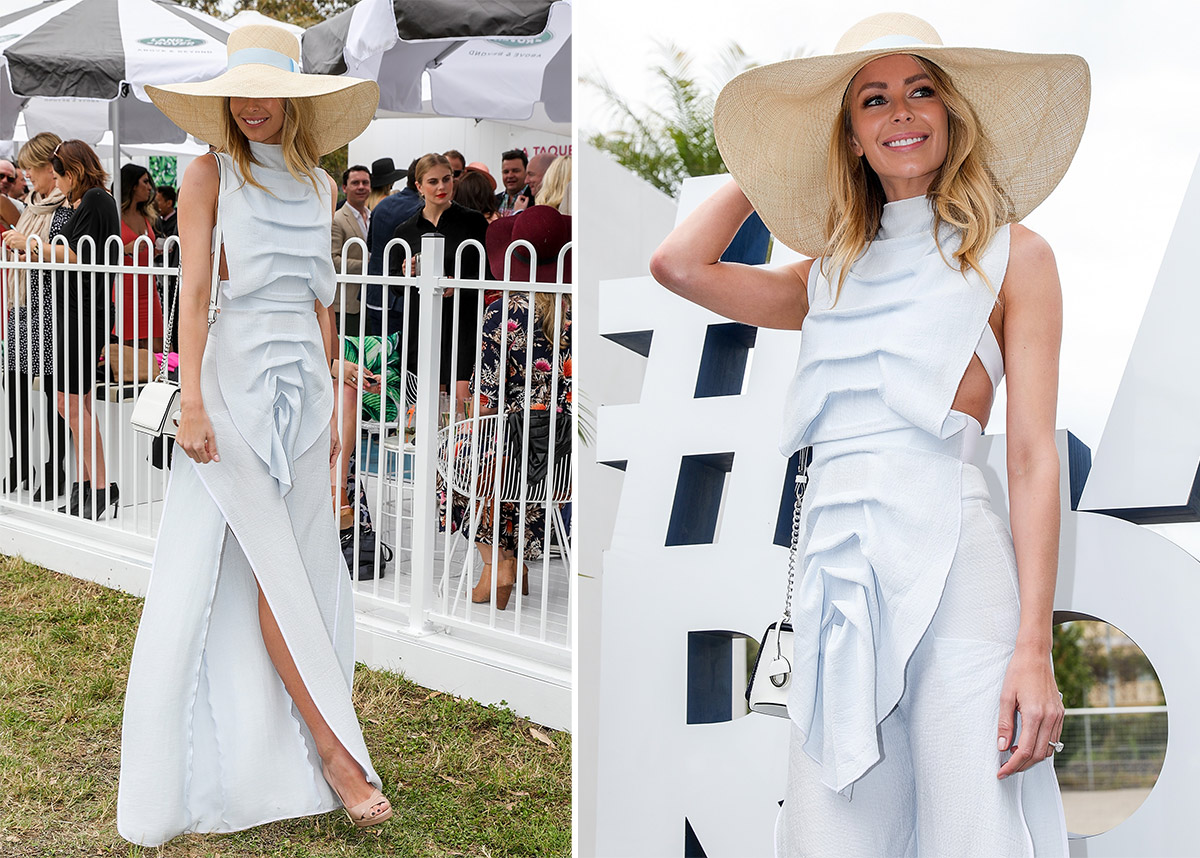 Dressed in a Toni Maticevski jumpsuit for the Melbourne event, there was no doubting the 32-year-old looked stunning.
While that alone would have been enough to make headlines, talk soon turned to the interesting way in which the fabric fell at the front of the outfit.
Basically, people thought it looked like a vagina.
Do you see it now?
While some suggested Jen may want to fire her stylist, it appears she wasn't ruffled by the… ruffles.
Jen's not alone in drawing attention to the beauty of the female anatomy, with Channel Seven's Edwina Bartholomew finding herself in a similar predicament earlier this year.
On the red carpet for the Oscars, the Sunrise presenter found herself making headlines for her own embellishments.
She later admitted she knew people might call it "the vagina dress" but decided to wear it anyway.
Wonder if that's what happened in Jen's case…
Photos: Getty
TRENDING NOW: The Veronica's Steal The Show With Their 'Topless' ARIAs Performance