Angie Kent spilt some TEA last night on one tasty Instagram story.
Following last night's episode of Bachelor in Paradise, which is slowly filling up with men from solely Angie's season, the lady must have had some thoughts!
angie sitting at home watching everyone from her season on BIP #BachelorInParadiseAU pic.twitter.com/zwTWCFEvYa

— lauren ferri 🌻 (@lauren_ferri) July 28, 2020
Angie set herself up, wine in hand, like the queen she is and kicked open the floodgates with one powerful stomp.
"Me sitting here knowing that 98% of the fellas from my season were casted and only there to get onto BiP. This season should have been renamed '98% from Angie's Season of Bachelorette, in Paradise'…Love that for me"
"Oh well. I certainly gave it my all and learnt some swell little lessons about myself/dating/'excellent pretend daters'/'bro code'/'manipulators' and most importantly LOVE… even if it wasn't my forever love! Still conquered my fear and surrendered to the scary L letter word."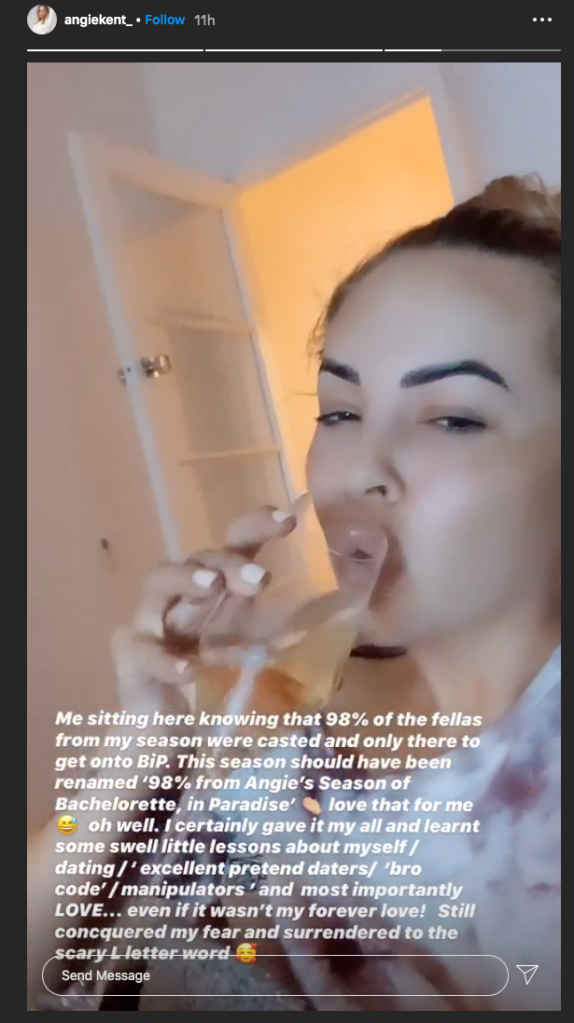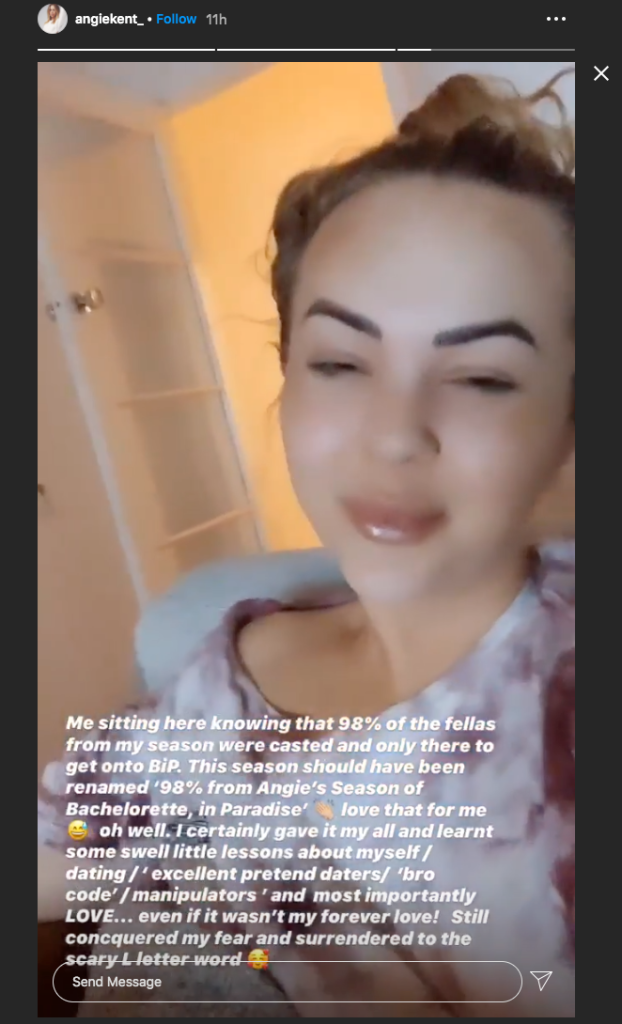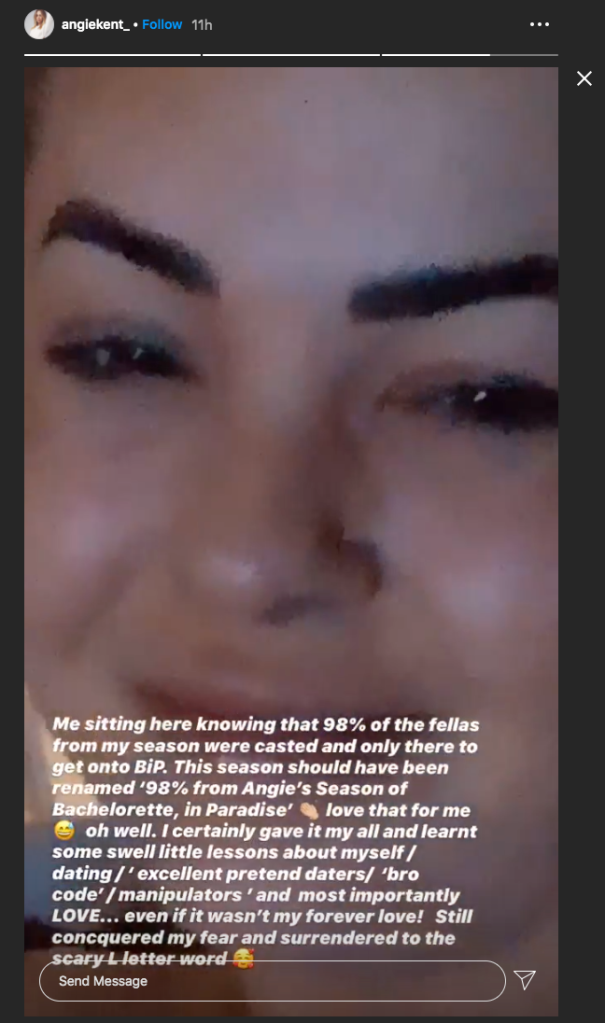 This level of sass is so incredibly, I feel INVIGORATED.
Call them out Angie! Name and shame them!
Spill IT ALL!