"I just want to find my Brad Pitt."
A woman from Vancouver Canada who bears a strong resemblance to Angelina Jolie said the uncanny similarities of their looks makes men so nervous they start shaking.
Veronika Black, 27, has had lip fillers and breast implants and is constantly mistaken for the Tomb Raider star.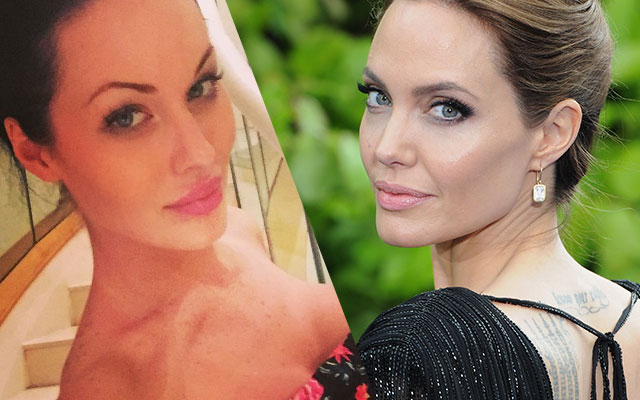 She told the Daily Mail that men never approach her, because they are intimidated by her.
"I've been single for over a year now after a five-year relationship ended, and I'd love to meet someone special.
"I particularly like older men with a bit of stubble – just like Brad Pitt.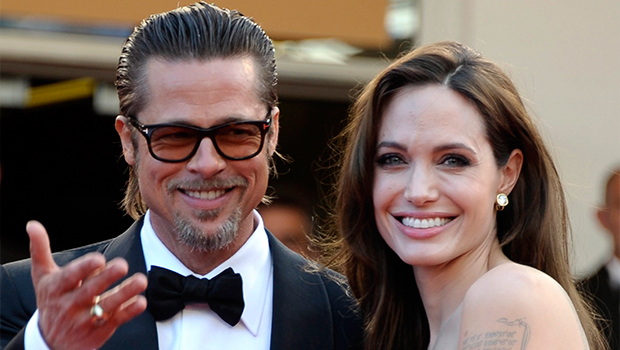 "But to be honest, I think I scare men off. Men seem to be intimidated by the way I look.
"Sometimes men get really nervous and start shaking when I talk to them, which is weird as I'm a nice person and there's definitely nothing to be scared of.
"Only creeps will try and chat me up, and they'll be really rude and aggressive when I say I'm not interested.
"No normal, respectable guys are ever keen, but I'm too shy to approach men myself."
After she began getting lip fillers in 2011, she was compared to Jolie almost every day.
But this kind of admiration is a far cry from her days in high school…
"The bullying started when I was eight and lasted until I left high school at 18.
"Along with being flat-chested, I also had really frizzy hair and was chubby. I definitely had an awkward phase.
"I never got invited to parties, and was constantly being told that no boy would ever want me.
"None of the guys at school showed any interest and I didn't have a boyfriend until I was 18."
To boost her confidence, Veronika splashed out and treated herself to size 32J breasts, after two augmentations.
She said women are wary of her, and fear she will steal their man – just like the Jolie/Aniston saga back in 2005.
"I only have a few girlfriends, which is sad as I'm actually a really nice person and quite shy.
"I'm definitely not a man-eater. I've only had a couple of boyfriends, and I'd never cheat or approach a married man."
She won't let her Jolie Doppelganger status get her down though…
"I'm enjoying being single but I'd love to settle down and start a family one day. I just want to find my Brad Pitt."
H/T Daily Mail
Want more? Get more from Kyle & Jackie O!