Tennis superstar Andy Murray has been forced to defend his coach – a tennis legend in her own right, Amélie Mauresmo – after she was forced to endure an avalanche of criticism after being appointed the star's coach i 2014.
"Right from the word go, I knew that working alongside Amélie would set tongues wagging," Murray wrote in a column for a French newspaper.
"The reason for this is that very few players before me have worked with a female coach. I realised it would create a feeling of suspicion, mistrust and perhaps even negativity… I didn't realise, however, that Amélie would find herself up against such criticism and prejudice. The staggering thing was that she was slated every time I lost, which is something my former coaches never ever experienced. It wasn't right."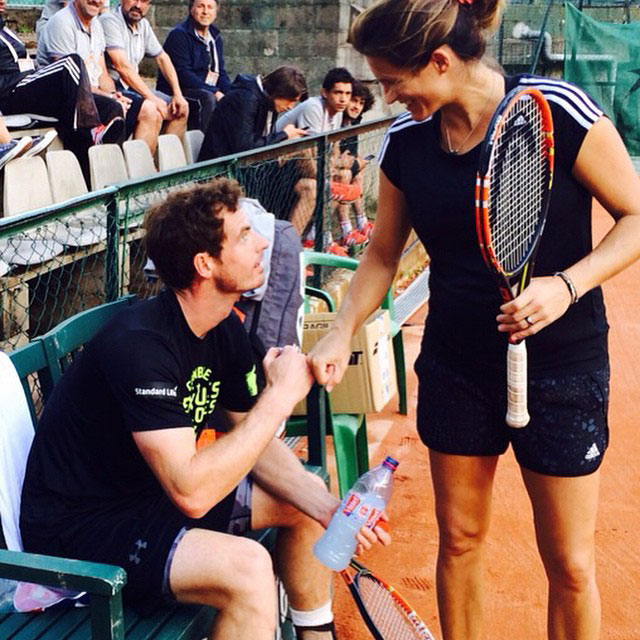 Despite sitting in the tennis ranks at No. 11 when Mauresmo was appointed and rising to world No. 3, the coach has still faced a barrage of criticism.
"Her competence was always under fire," he wrote. "I felt embarrassed. That's why I made a point of repeatedly saying she was doing an excellent job."
Murray says his appointment of a female coach opened his eyes to the inequality still taking place in the world.
"Inequality is something I started to see and become passionate about. It's opened my mind."
Want more? Get more from Kyle & Jackie O!