Andy Murray may have shared a little more than he intended when showing off a picture of his, ahem, bones.
The tennis star posted to instagram after undergoing surgery of him in hospital and an x ray.
But fans were quick to notice something more distracting than his 'metal hip' in the x ray image.
The photo also quite clearly shows an outline of his male appendage…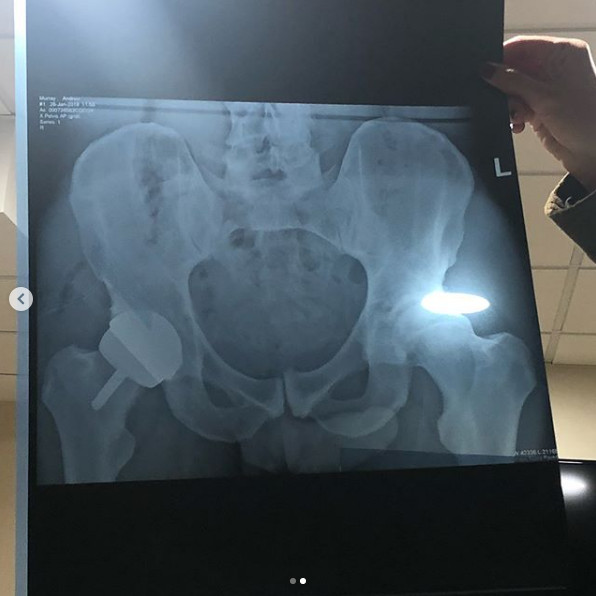 Whoops!?
Or maybe it was intentional? Maybe he was happy to show it off.
"I underwent a hip resurfacing surgery in London yesterday morning…feeling a bit battered and bruised just now but hopefully that will be the end of my hip pain," the post stated.
"I now have a metal hip as you can see in the 2nd photo 👉👉 and I look like I've got a bit of a gut in photo 1.
People unleashed in the comments section to notify him of his mistake.
But 11 hours later and he still hasn't seemed to remove the photos.
The photos have 266k likes and counting.
Want more? Get more from Kyle & Jackie O!