Amber Sherlock has returned to the Nine News Chat Room after backlash from THAT white shirt meltdown, after she and colleague Julie Snook were filmed fighting over their matching white tops.
And while physiologist Sandy Rea, who was present for the spat, was also on-air on Wednesday, Julie was nowhere to be seen.
Instead, Wendy Kingston took her place. And in a twist NO-ONE saw coming (or perhaps what no-one would DARE to do), she appeared on-air wearing an off-white top.
Following the heated and very awkward argument last week, Amber and Julie were all smiles as they appeared on-air together shortly after, but have not appeared on a show together since.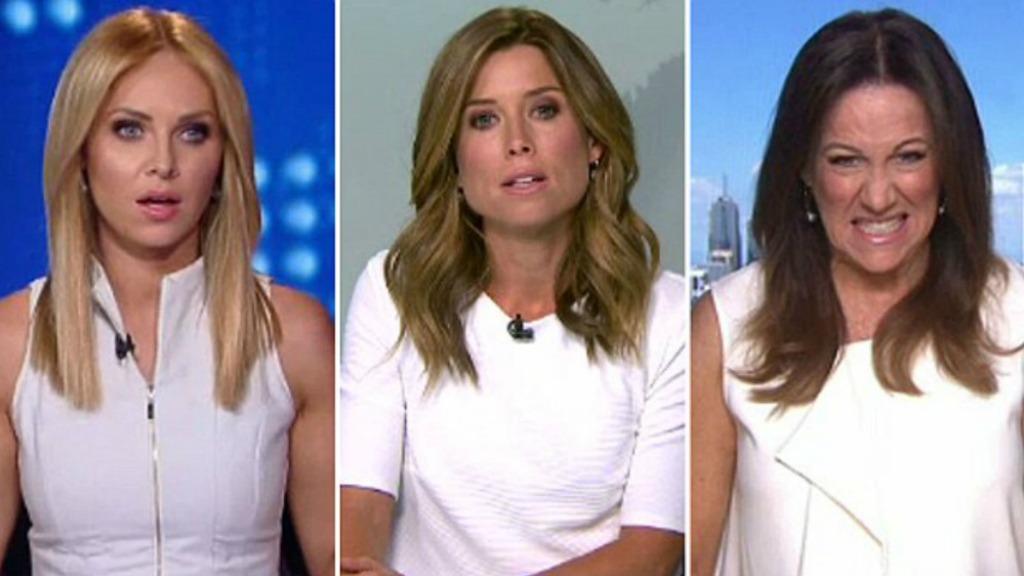 Source: Daily Mail