The PAIN and torture of untangling fairy lights, wrapping them around the tree just to take them down again 4 weeks later is unbearable!
So naturally Aldi, the problem solvers that they are, invented a Christmas tree WITH INBUILT LIGHTS.
The Winchester Luxury Pre-lit LED Christmas Tree has it's lights pre-attached, which is a game-changer.
The $99.99 tree has a metal stand, fold out hinged branches, 300 inbuilt lights and stands at 7ft!
There are two versions of the tree.
This version is only available in NSW, SA and WA and has 1154 mixed pine effect tips with dual coloured lights.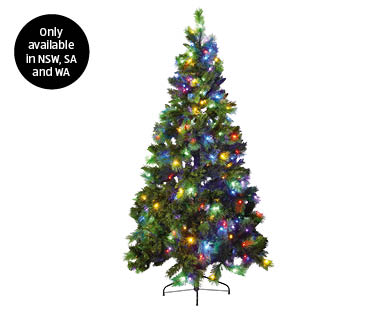 Whereas this one is only available in VIC and QLD has 1200 mixed pine needle tips with dual coloured LED Lights.