Popular discount store ALDI have issued a recall for one of their popular special buy items over fears that consumers could become seriously injured.
The affected product is the Stirling 1.7L electric kettle, an open-handled kettle that comes in various colours. It's feared that the handle may become loose or separate from the body of the kettle.
If this issue were to occur it's possible that consumers could become seriously injured and could be scalded by the boiling water inside the kettle.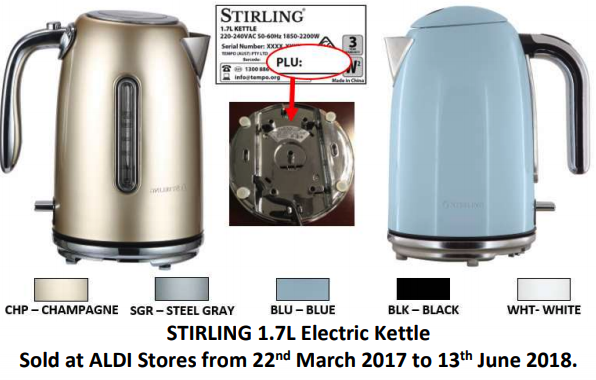 The affected kettles were sold at ALDI stores Nationally between 22 March 2017 and 13 June 2018. The faulty kettles will also have a PLU number found on the underside of the base unit corresponding with 58848, 60039, 60040, 60041, 56361, 56362, 56363, 58091, 58092 and 58093.
"Aldi takes product quality and safety very seriously and wishes to advise all customers of a recall on following product," read a recall notice on the Product Safety website.
Consumers are being advised to stop using the product immediately and return it to any ALDI store for a full refund.
Love this? You'll love this bit from Will & Woody – catch the boys weekdays from 4PM on KIIS 1065