Adam Lambert is ready for us to meet his new man.
In a set of images posted to his Instagram account on Tuesday, the American Idol alum has the look of love in his eyes as he introduces his 1.3 million followers to his boyfriend Javi Costa Polo. "LUV U," the powerhouse vocalist captioned a gallery of pictures, two of which showing Lambert and his sweetheart, cheek-to-cheek, as Polo playfully pokes out his tongue and one with the pair pouting their lips.
Another photograph finds the 37-year-old musician locking his beloved in a provocative embrace.
The "If I Had You" artist also snuck in a precious pic of his bae sleeping in bed with their pet pooch, captioning the snap on his Instagram Stories with, "Lap nap."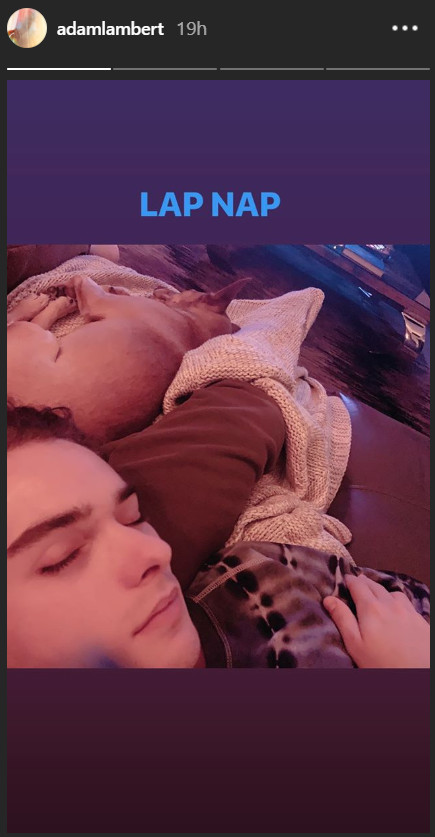 So who is Polo, exactly? Turns out Lambert's beaux is actually a model based in Los Angeles who boasts more than 8,000 followers on Instagram. Despite the newness of their relationship to us, the musician clarified that he and Polo have been going steady for a while.
When a fan asked in a comment, "So @adamlambert you're finally making it official? You're with @javicostapolo as a couple?" the "Ghost Town" star replied, "Honey, we have been official for months. IG isn't the gatekeeper of our truth!"
Prior to Polo, Lambert told Gay Star News in June 2018 that he hadn't been in a relationship for five years, and purposefully so. "I've been working and traveling quite a bit so dating is temporary and transient," he explained at the time.
In any case, we're thrilled for Lambert and wishing the lovebirds all the best!
Listen to Adam Lambert's Artist Radio on iHeartRadio now!
Article: Paris Close
Love this? You'll love this bit from Will & Woody – catch the boys weekdays from 4PM on KIIS 1065