This morning, Kyle and Jackie O caught up with Aaron Carter, fresh from his announcement that he's been attracted to men in the past – and the consequential upheaval of his relationship.
Having lost his sister last year and his father just eight weeks ago, and his sister, who died four years ago, Aaron Carter has had a tough go of things over the last few years.
'My family we're all still grieving with that.'
Kyle and Jackie O then asked him about his relationship and why it fell apart. The rumours were that she was 'homophobic' and 'unaccepting' of his admission about being attracted to the same sex.
'We actually parted ways because I started falling out of love. I didn't feel like I was getting any respect. I tried to be a provider… got us into this home.
'I'm filming this show right now, The Doctors, and you're going to see her in it and then you're going to see her out of it.
'She didn't like me coming out and saying I was a bi-curious man.
'Did she know before she 'found out'?' Kyle asked.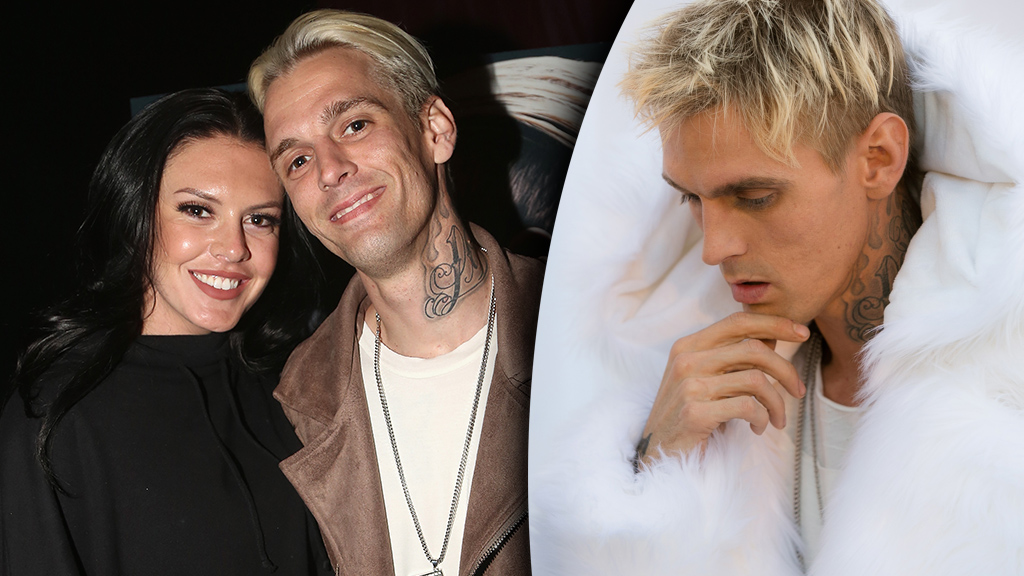 'She knew, she had been in relationships with girls herself, and told me that, I can't get in trouble for that, it's the truth. It definitely, definitely ran its course, I just couldn't get past the hypocrisy and the contradictions,' Aaron confirmed.
'I felt, maybe used a little.'
'How did you two meet?' Jackie asked.
'She initially hit me up on Instagram, she was a photographer. I told her she was pretty, and I took her out to dinner, she wanted to spend the night.
'So you had a problem with that?' Kyle asked.
'I swear on my father's life, I wanted to be a gentleman, I had a problem with that [sleeping together so soon].'
'I said, I want to wait, I want to take my time.'
'I spent over $100,000 flying her around to be with me, companies pay for my flights, but they don't pay her flights, so I had to pay for her out of my own pocket.'
'I told her I was going to make this announcement, and she kind of freaked out.
This was when Aaron broke down, finding it difficult to talk.
Unfortunately… unfortunately [he said through tears] she got up and walked out on me.'
'It's like I'm at a therapy session right now you guys…'
Want more? Get more from Kyle & Jackie O!