Married At First Sight's Andy has allegedly put his wedding ring up for sale on eBay after being walked out by his groom Craig on their honeymoon.
That's right, a wedding ring believed to have been posted by Andy went up on Andy on Wednesday, which includes detailed pictures of his $10K gold ring.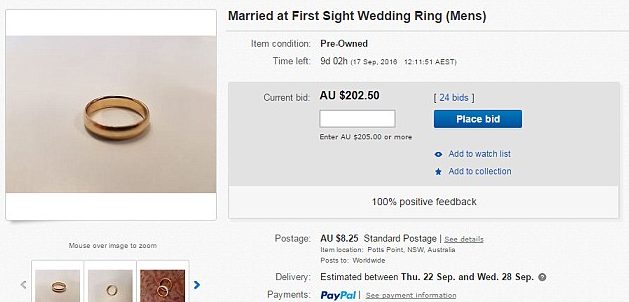 "Andy here from Married at First Sight Australia – Season 3, Unwanted wedding ring for sale. Barely used!!!" the post read.
"I was jilted on the honeymoon. It was only worn for three days. It comes with shattered dreams and the hope of a better future."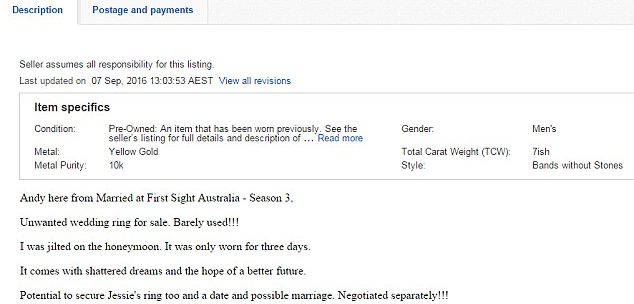 The current bid for the ring is at $202.50.
We might be seeing more and more rings popping up on websites as others from the show try and get rid of their rings.
However, we are not completely sold as Andy has posted a few shots on Instagram that show him with his ring in full view on Instagram.


Married at First Sight continues on Monday night on Channel Nine.
TRENDING NOW: Teacher has awkward first day at school
Want more? Get more from Kyle & Jackie O!