Not too long ago, beautiful baby Maddison Patricia Fulko Lim was brought in studio to meet Kyle and Jackie O.
It wasn't a usual occurance, but Maddison's story was very different.
When she was born, Maddy was diagnosed with pontocerebella hypoplasia type 6, an extremely rare brain condition. In fact, hers was the only known case in Australia.
According to the Daily Telegraph, the illness meant that she didn't have any control over her muscles and experienced multiple seizures daily. Doctors only gave her a year to live.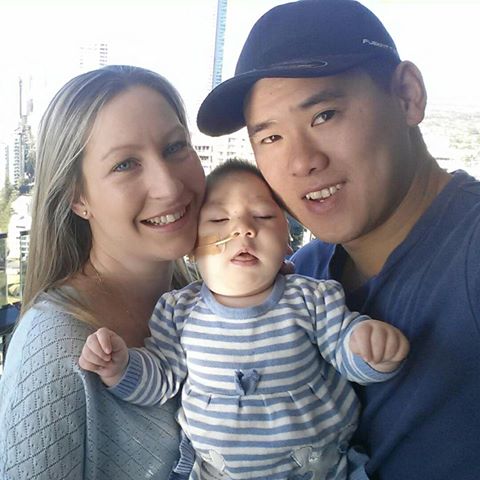 Maddy's parents Rene and Kim were determined to enjoy every moment with their baby so they created a bucket list that included visiting a zoo and aquarium, reaching the top of Mt Kosciuzko and meeting Kyle and Jackie O.
So they did. The guys came in studio and Kyle and Jackie O fell in love with gorgeous Maddy.
After hearing about their story, the community got together to organise an online fundraising appeal, managing to raise $50,000 to help support the young family.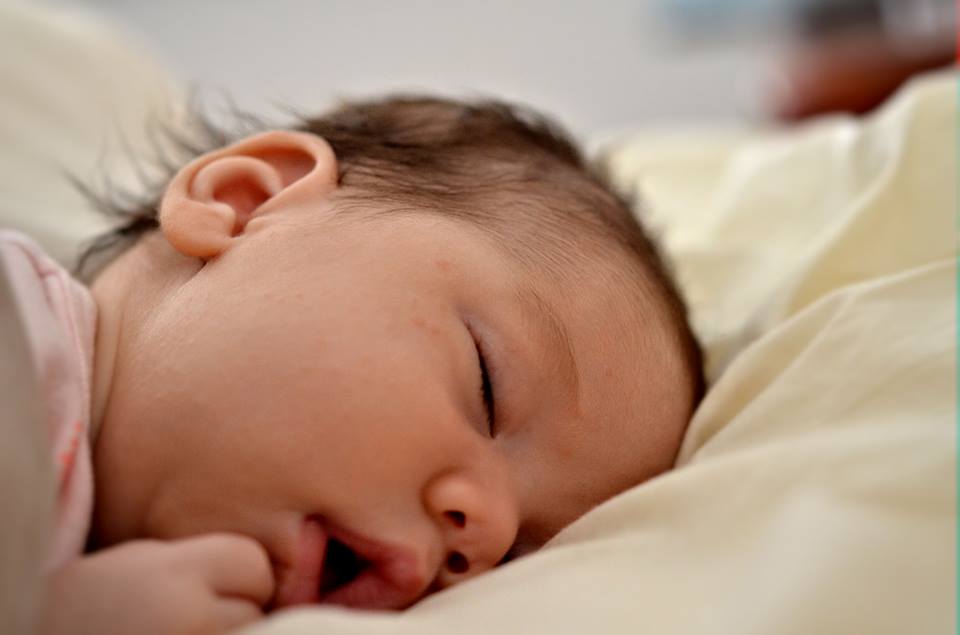 Mr Fulko Lim wrote a message of pain and heartache on the Our Maddy Paddy Facebook page.
"My Maddy baby, it's only been five days since you left us and five days we have felt this emptiness," he wrote.
"Our home, our bed, our hearts are not the same without your physical presence here with us. Mumma and I miss you so so much."
"We hope you only feel and know we had tried to do the best and the most we could for you and love you abundantly plus more. You've touched our lives like no other and not only ours but everyone that surrounded you in the short time you were here with us.
You are a testament to our lives and we will live on your legacy through your adventures here with us. You have inspired me in so many ways and I know others too.
While it's not fair you had to suffer and endure the same thing everyday for the last 8 months you held on so strong, you fought so hard in which i believe you did so to make daddy's 30th, so memorable sharing laughs and jokes with our beautiful friends and family that day. The fact that you took the burden on yourself and left this place in your own time makes you a remarkable person – in which i hope to be that person you are one day.
All i want you to know is that mum and dad love you so much and that its your time to rest your beautiful little soul, let nanna Patricia look after you and spoil you, make sure Pacho takes care of you like a big brother like he was for me, play around with Archie and make sure you have the best time as best friends, find Pop Dicko and tell him to take you fishing like we did that time camping! Love you to your Maddystar."
Maddison's funeral will be held at Forest Lawn Memorial Park, Leppington at 10am on Saturday.
The dress code is NO BLACK with coloured clothes representing Maddy's fun life.
For more information, visit the Our Maddy Paddy Facebook page. Click here for more information.
Source: The Daily Telegraph
Images via Facebook/Instagram
Love this? You'll love this bit from Will & Woody – catch the boys weekdays from 4PM on KIIS 1065