Everyone loves an award show, they're full of fashion, fabulous celebrities and if you've got Tina Fey and Amy Poehler hosting, seriously funny laughs.
The 72nd annual Golden Globe Awards were no different, so we've chosen five moments from the event that we're not likely to forget anytime soon!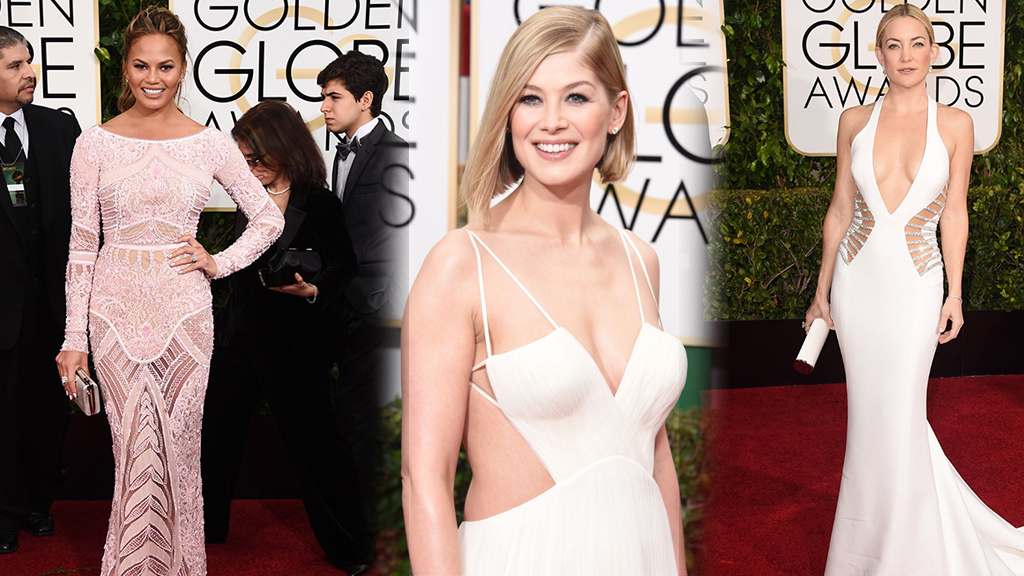 The moment White dresses (with big cut-outs) ruled the red carpet
While white was the colour de jour on the red carpet at the Globes this year, there were a couple of white frocks that really stood out from the crowd. Gone Girl star Rosamund Pike and actress Kate Hudson deserve special mention for their outfits. The always flawless Pike rocked an incredibly scandalous number that was probably more cut out than covered up, while Hudson's frock, though seemingly more demure also showed skin in all the right places. The pair also donned sleek 'dos with nude lips and were just perfection.
The moment Tina Fey and Amy Poehler made the joke of the night
Honestly, if you only watch one Golden Globes-related clip this year, make it this joke involving George Clooney and his wife Amal. All you can think afterwards is, SO TRUE!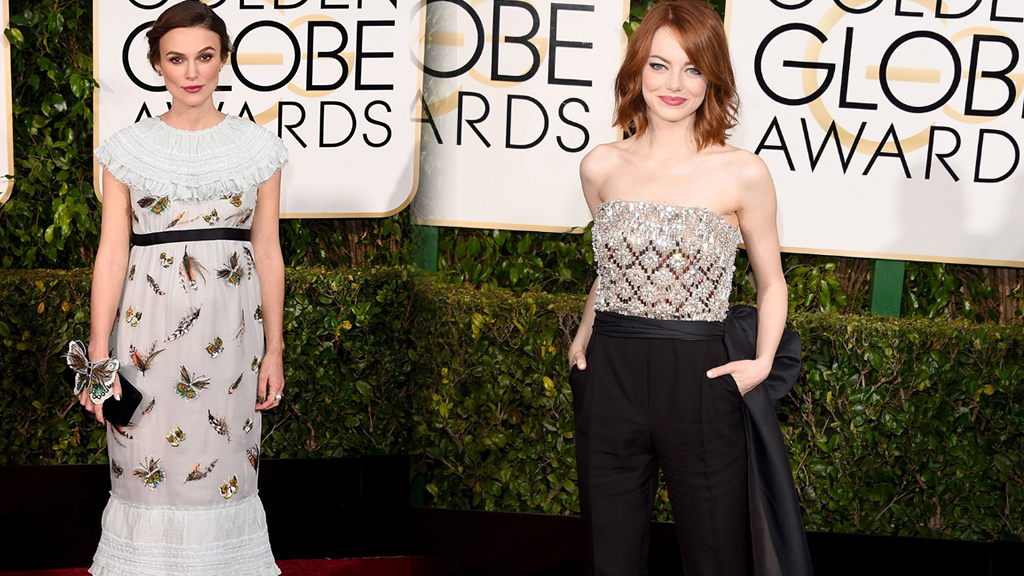 The moment Emma Stone and Keira Knightley's outfit choices confused us
Emma Stone normally nails it in the fashion states, as does Knightley, but their choices for the Globes left us scratching our heads a little. Knightley donned a very demure, VERY frilly number, while Stone teamed a bejewlled bustier with black trousers. Don't get me wrong, the bustier made it work, but personally, black trousers on the red carpet isn't well… glam enough. Knightley, while again, doesn't look bad, could have done a little better, in my opinion anyway!
The moment Jennifer Aniston was really awkward with Benedict Cumberbatch
Ugh, cringe-worthy awkward moment alert! Worth watching, but the question is, a serious strop or just clever acting?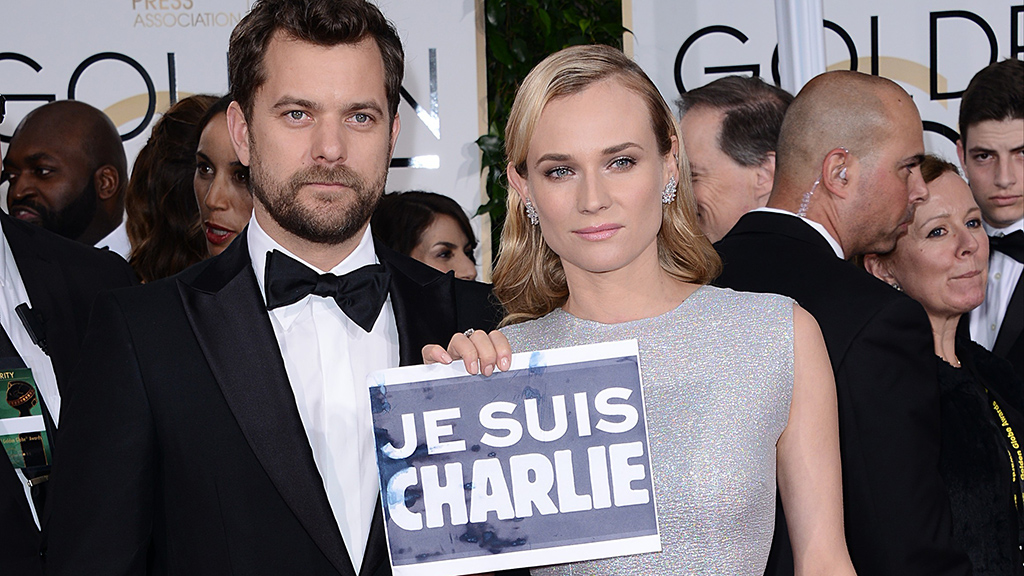 The moment numerous celebs made an anti-terror statement on the red carpet
In the wake of the Paris terror attack, Kruger and Jackson took their time on the red carpet as an opportunity to show their support of the Parisians by holding and being photographed with a 'Je Suis Charlie' sign.
Helen Mirren and George and Amal Clooney also got involved in the statement. Mirren holding a sign and the Clooney's donning 'Je Suis Charlie' badge; he on his suit pocket and she attached to her clutch.
Love this? You'll love this bit from Will & Woody – catch the boys weekdays from 4PM on KIIS 1065