German Playboy model Cathy Schmitz has married Austrian billionaire Richard Lugner.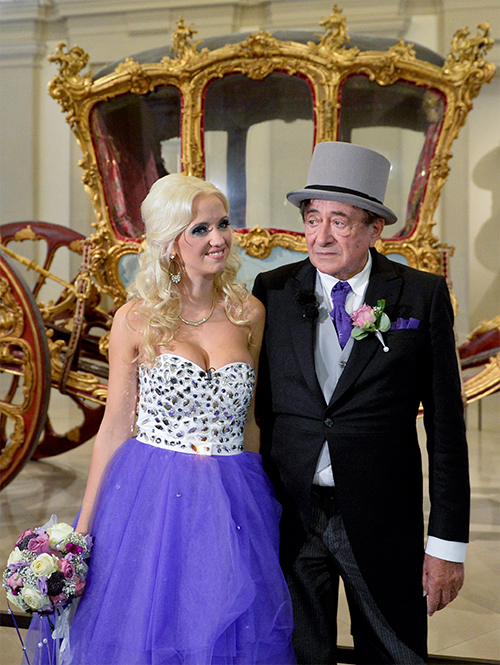 The busty blonde, 24, became the fifth Mrs. Lugner on Saturday after exchanging vows with the 81-year-old businessman at Austria's Schonbrunn Palace.
Schmitz previously dismissed comments about the couple's 57-year age gap, insisting, "We did not intend to fall in love. It just happened. Love knows no age."
Lugner is famous for handing out thousands of dollars each year to celebrities who accompany him to the lavish Vienna Opera Ball – his dates have included Pamela Anderson, Paris Hilton, Sophia Loren, Raquel Welch and Lindsay Lohan.
Earlier this year, he attended the big bash with Kim Kardashian, but she stormed out of the high-profile gala after becoming offended by a fellow partygoer who donned blackface and pretended to be her rapper beau, Kanye West. AAP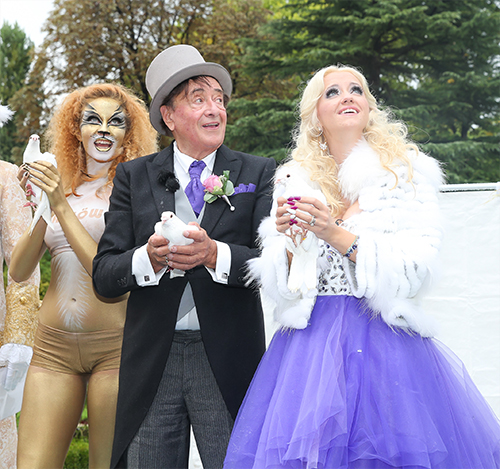 Love this? You'll love this bit from Will & Woody – catch the boys weekdays from 4PM on KIIS 1065