Frozen is inescapable.
The 53rd animated Disney feature has become a huge worldwide phenomenon – try and turn anywhere without hearing 'Let It Go'!
It follows the story of sisters Ana and Elsa, and Elsa's struggles with her magical powers.
Here are some things you may not have known about the movie, which is sure to go down in history as one of Disney's biggest modern classics.
– Originally Elsa was meant to be an evil queen who was blue and had a coat made of weasels – but once the writers heard 'Let It Go', they realised she wasn't evil, just misunderstood, so they rewrote the character.
– Elsa is the first Disney Princess to be crowned Queen in a film.
– 'Let It Go' has been recorded in over 40 languages.
– The film took 600 people over 2.5 years to complete – over three million hours in total!
– Animators had to make a new process to create realistic snow.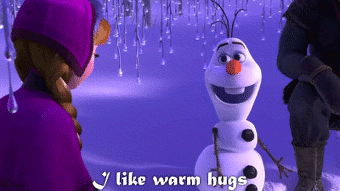 – Frozen is the highest grossing animated film of all time, earning $1.2 billion worldwide.
– The characters of Hans, Kristoff, Ana and Sven are named after Hans Christian Andersen, who wrote the story the film is based on, The Snow Queen.
– Disney had been wanting to make a film based on The Snow Queen as early as the 1930s.
– In an early draft, Ana and Elsa weren't sisters – Ana was a peasant who asked the queen to freeze her broken heart.
– The parts of young Ana in 'Do You Wanna Build A Snowman?' were sung by the young daughters of songwriters Robert Lopez and Kristen Anderson Lopez, and director Jennifer Lee.
Want more? Get more from Kyle & Jackie O!