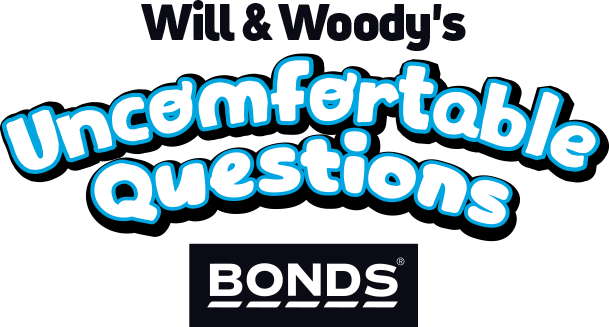 Your opportunity to win a $250 Bonds voucher!
Are you willing for Will & Woody to ask you a series of uncomfortable questions to see how well you know your partner, family member or even colleague?
If the answer is yes, then enter your details below for your opportunity to play Will & Woody's Uncomfortable Questions to win a $250 Bonds voucher!
Cool your boys with Bonds X-Temp trunks. Visit bonds.com.au to learn more.
Entry Form
If you're having trouble submitting your entry, please let us know.