Siri Could Soon Be Helping You Get A Tinder Date
Tinder CEO and Founder Sean Rad has made a bold statement at the recent Startup Grind Global conference in California, saying the future of the popular dating app may involve artificial intelligence.
He pretty much said that Siri will be your wing-man for you, and it could happen within the next five years. Read below...
"In five years time, Tinder might be so good, you might be like 'Hey [Apple voice assistant] Siri, what's happening tonight?' And Tinder might pop up and say 'There's someone down the street you might be attracted to. She's also attracted to you. She's free tomorrow night. We know you both like the same band, and it's playing - would you like us to buy you tickets?'… and you have a match."
Yep, so Siri's your wing-man. Amazing, but creepy, and somewhat lazy, right? Not that dating these days isn't lazy already...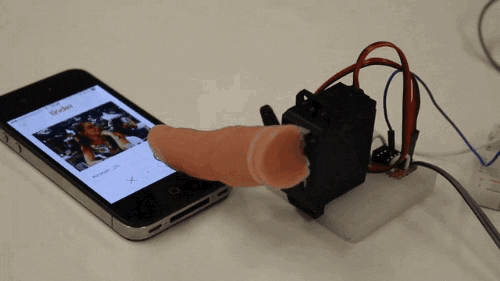 Even Rad admits himself, "It's a little scary", but heck, it sure is convenient!
But that's not all! Here's the really scary part...
Apparently Tinder is investing integrating augmented reality into the app, similar to how Pokemon Go overlays what your phone camera sees in real life. Rad suggested during the conference that Tinder could use AR technology so that users know who is single or taken when walking into a room. Now THAT, is crazy.
h/t: Maxim